We Know We Could Go To Jail
In this video installation, I have used a documentary approach to archive my family history. I use this method to establish new connections between people and places. This project is a form of "exercising/re-drawing" memory, which in turn produces new identities. The biographical and documentary elements become evident in various registers of this project. I want to recreate a particular donkey illustration my grandfather drew, representing the Chinese government.
During the Cultural Revolution, my grandfather was punished for such a drawing. This drawing my grandfather illustrated was published in a local newspaper in Beijing, China. My grandparents were working for an architecture company together in Beijing during the 1950s. After my grandfather drew this illustration, the Chinese government put him in prison in Xi'an, China for two years, and forced my grandmother to divorce him. This illustration was destroyed during that time by the Chinese government. I've heard about different versions of this illustration from stories by my grandmother and my old neighbors. My grandfather recently passed away, so I've never had a chance to speak to him directly about the experience he went through, nor have I heard about his description of his donkey illustration. My grandmother is the only person who witnessed this drawing.
Handmade wooden treehouse, drafting table and stool
treehouse: 10' x 12' x 9' / drafting table: 5' x 4'x 7' / stool: 12" x 9" x 24"
2017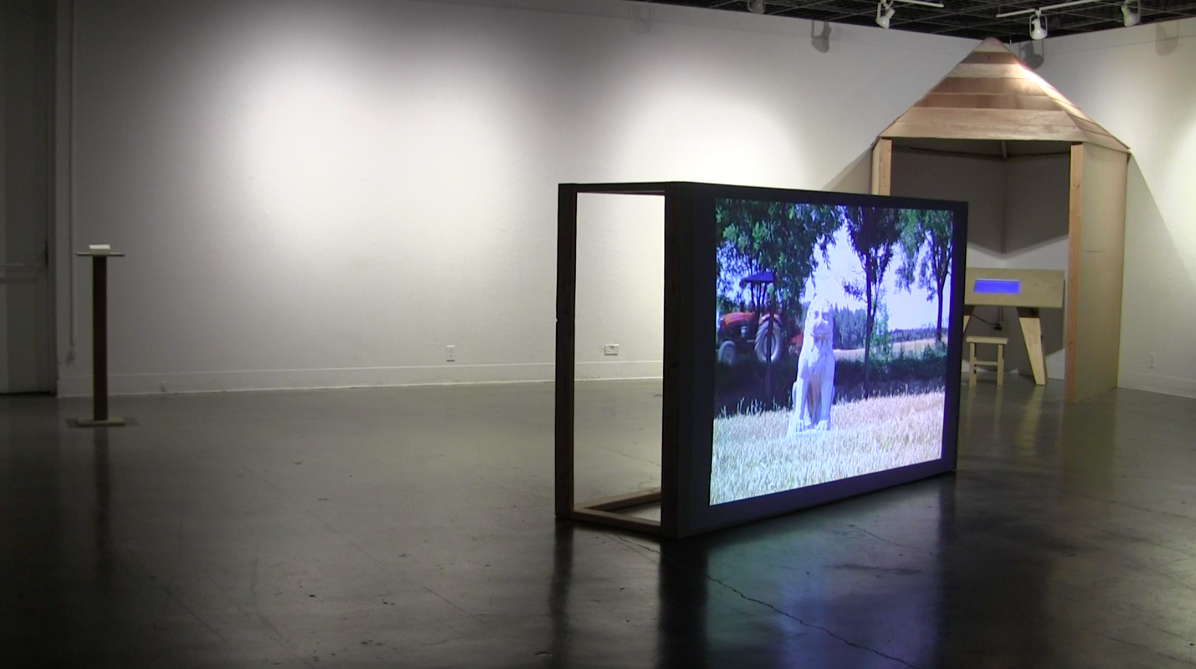 A Story
2017
HD film, 16 minutes, video installation
Little White Book
2017
printed family album inserted into the original The Little Red Book